THE PET PEEVES PHILOSOPHY
Training should be a fun and enjoyable experience for you, your family and your pet. At Pet Peeves, we adamantly oppose the harsh and archaic style of controlling your pet through physical force or intimidation such as – in the case of dog training – using a choke chain, pinch collar, or harsh words. This traditional "train by force" ideology is an unpleasant experience for everyone involved, especially your pet, and never a good choice in ethical training. The truth is, you should never have to intimidate your pet, physically or emotionally, to train them.
At Pet Peeves Animal Training, Inc., our animal behaviorist and certified dog trainers educate you to be the consistent, compassionate, and responsible leader your pet will respond to happily.
Positive training is a gift you give yourself and your pet to promote a mutually rewarding lifetime relationship. We whole-heartedly promote and encourage the use of positive reinforcement techniques in training. We use toys, treats, verbal praise and gentle touch to teach training "that's enjoyed at both ends of the leash".
We at Pet Peeves Animal Training, Inc. are so committed to this philosophy of training that we offer a written money back guarantee of our services. In addition to dog training, we also specialize in behavior modification and/or training of cats, birds and horses.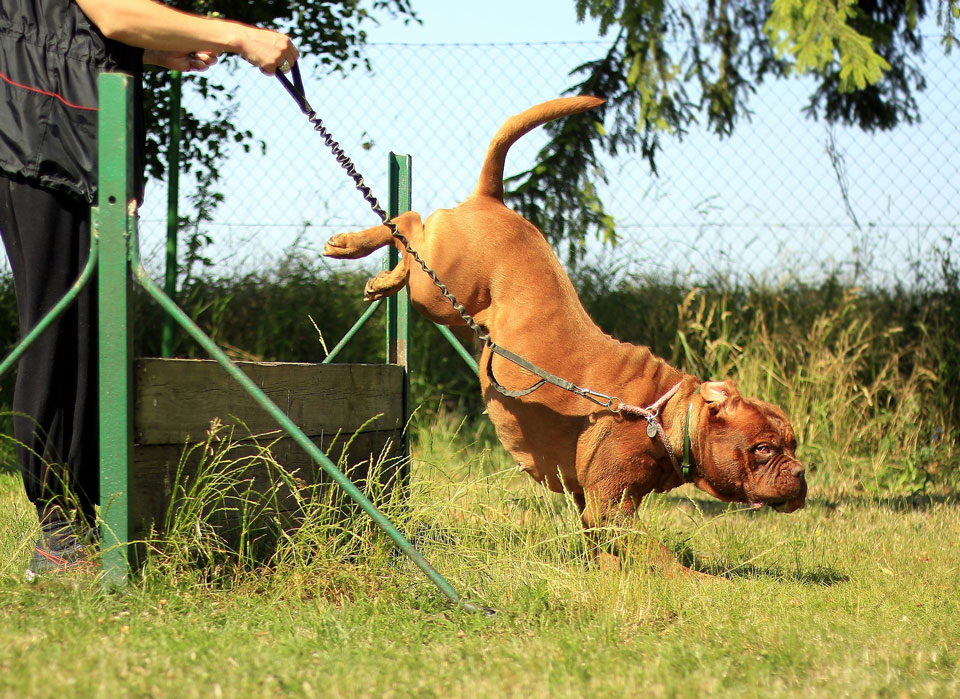 THE OWNER – Wendy Kelly, M.Ed., Applied Animal Behaviorist
Wendy earned a Master of Education degree in Clinical Psychology from Wichita State University, an accredited university in Kansas. Her undergraduate studies include a Bachelor of Science degree in both Psychology and Sociology. She has postgraduate studies in applied animal behavior and mammalian psychology. Wendy has over 19 years of experience in successfully applying the principles of operant conditioning and positive reinforcement in the field of animal behavior.
From people on the couch to pets on the couch – Wendy has worked for several years as a psychological therapist to help individuals gain a better understanding of their place and relation in the world of people. She now devotes her life in assisting owners to connect with their animal companions through education, positive training and behavior modification. Wendy says "We have more to learn from our pets than we can ever teach them, but we can sure try."
My Book, " Buji and Me "
If you like The Pet Whisperer, you will love Wendy Kelly, the pet listener. Kelly discovered valuable lessons about animal behavior and human behavior after a serendipitous day at an animal rescue.
When I decided to rescue Buji, little did I know he would teach me some of life's most valuable lessons. The bull terrier had something very important to tell me—and to get my attention, all he had to do was save my life.
Head held high, I walked out of the shelter with the dog others had deemed hopeless. Minutes later, I was banished from my own car by bared teeth and bristled fur, caught in the rain and dripping wet, foiled by the very creature whose cause I had just championed.
BUY MY BOOK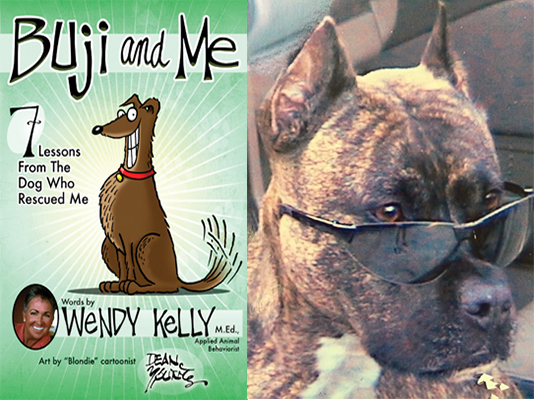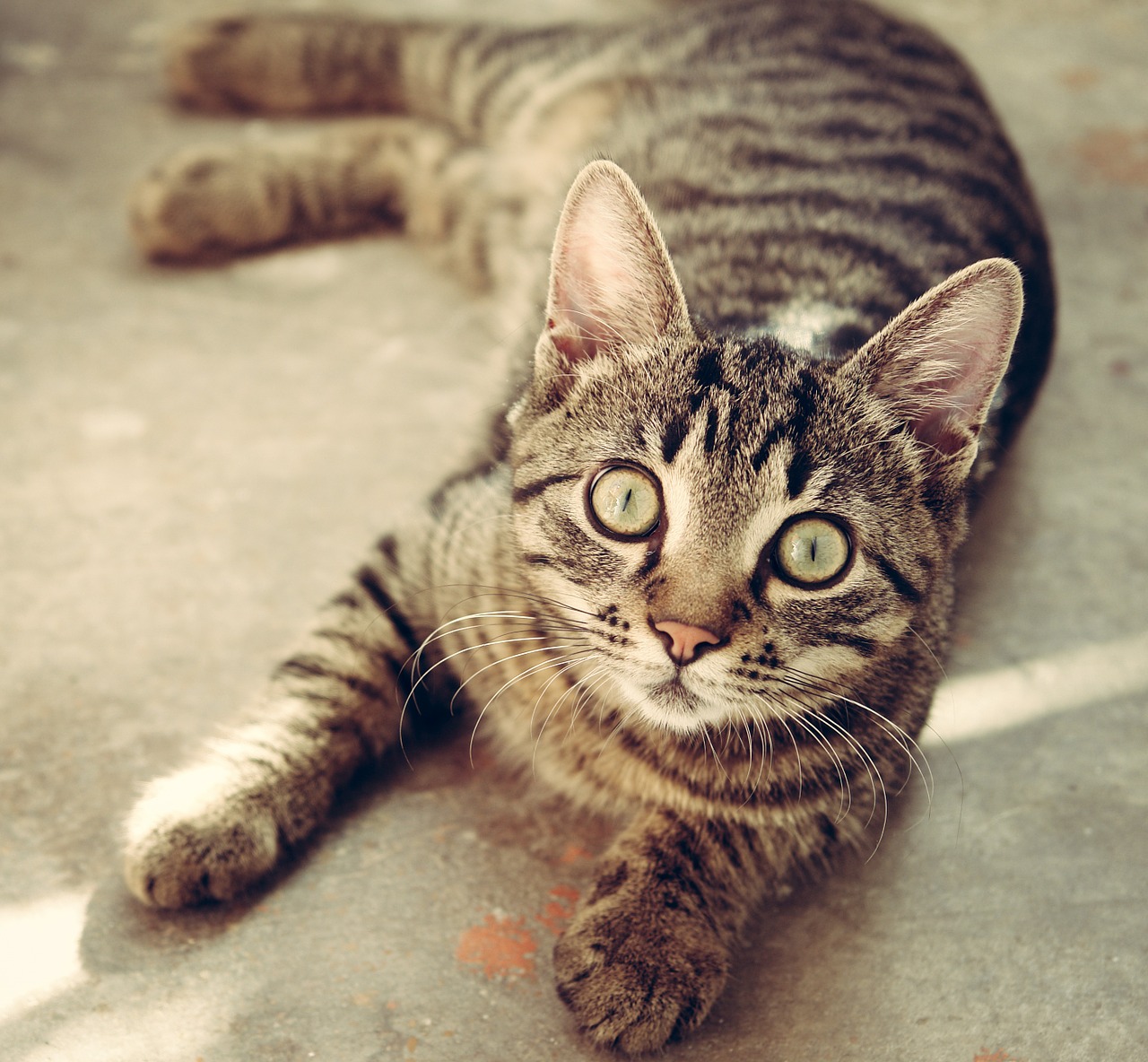 Wendy's clients refer to her as the real
"Dr. Doolittle"
People that know Wendy can attest to her special ability to understand and communicate with animals. "It's incredible that the animals sense the connection and respond to Wendy in amazing ways" comments Dr. Stevens, one of Wendy's colleagues. As a child growing up in Kansas, Wendy would spend hours studying any animal that she could get her eyes on. She volunteered her time to train the animals at local shelters that others had long given up on. Many of Wendy's clients refer to her as the real "Dr. Doolittle" because of her uncanny ability to understand and communicate with the animals. She has effectively worked with hundreds of dogs, cats, horses, birds, and their owners over the last 19 years.
Wendy is committed to teaching a style of training that enhances the bond between the animal and its' human. She believes that training should be good-natured and fun for all involved. "Training should be enjoyed at both ends of the leash" is her guiding philosophy. Her Native American heritage has taught her to work in harmony with all living creatures. "You must first understand their (the animal's) nature and perspective before an effective bond of trust and mutual respect can be developed" she says. She believes that "a positive relationship is the foundation for all successful training and behavior modification -we must go there first before we can go anywhere else."
Schedule Animal Assesment
Wendy Kelly is the founder and owner of Pet Peeves Animal Training, Inc. a company based in Pinellas Park, Florida, serving St. Petersburg, Clearwater and the entire Tampa Bay area.
A company that is committed to educating owners on how to utilize positive behavioral principles in training, understanding and enjoying their animal companions.
Wendy provides local and national services as an applied animal behaviorist. She is available for private appointments and phone consultations.
She offers the highest quality of positive based training and behavior modification.
Dog training is not her only specialty, she also loves helping cats, horses, and birds live harmoniously with their humans.
All programs are guaranteed in writing. You can contact Pet Peeves Animal Training, Inc. for more information or to schedule an appointment by calling (727) 548-PETS.